Surely at a stage in their career, any senior financial manager will be faced with two options: one is to venture into small and medium-sized companies (SMEs) or start-up companies (Startups) to easy growth-hack in career, become CFO; or continue to develop sustainably in senior financial management positions in large corporations.
So which option is best and do startups and SMEs need a CFO position?
First, in terms of benefits when working at startups and small/medium sized companies, the most outstanding is the speed of development. Startups may be small in size and have small management teams, however, thanks to fewer levels/decentralization, they make decisions faster. Besides, thanks to dThe 3N characteristics of Startup: Small – Fast – Responsive, these businesses often react more nimbly to changes in the market, easily absorb new trends and are more sensitive to development potentials.
Therefore, this is an opportunity for senior financial managers to expand the scope of work, scope of management and have the power to influence larger decisions, having more impact on the development of the business. At the same time, if there is a clear business orientation and solid financial orientation, the CFO can become a founding member or key member, receiving greater benefits in the future.
However, looking straight at the truth, startups and small and medium-sized companies encounter many difficulties and challenges in the first years of operation.
After the boom year of 2021 (reaching nearly 1.54 billion USD), investment capital in Vietnamese startups has decreased sharply in 2022 and the first 6 months of 2023. According to the 2023 technology innovation and investment report by The National Innovation Center and Do Ventures Venture Capital Fund recently announced that investment capital in Vietnamese startups in 2022 reached 634 million USD, down 56% compared to the previous year. In the first 6 months of 2023, according to some statistics, the capital only ranges from 350 - 400 million USD.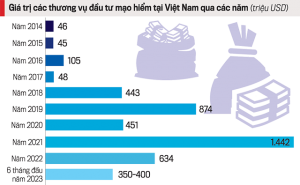 Looking at these numbers, you can see that operating and developing a startup or small and medium-sized enterprise is not easy, requiring a solid business orientation and financial strategy. At the same time, senior managers, especially CFOs, must be truly "steadfast", not afraid of difficulties, ready to change to adapt to the market, see future development potential and especially be able to agree. Long-term practice with the business.
What are the responsibilities of a CFO in a Startup and small & medium company?
Develop preventive measures
The priority of startup business owners and small and medium-sized enterprises is mainly to focus all their resources and try to get the company's business through the first two years. Therefore, they often neglect important issues such as financial contingency scenarios when any unexpected events occur. CFOs need to use forecasting skills and solid technical knowledge to devise financial strategies that adapt to changing business directions and market fluctuations.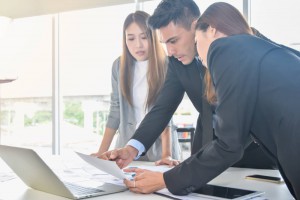 Monitor cash flow
One of the main challenges of startups and small and medium-sized companies is managing corporate expenses and debt management. Some companies without senior financial managers often encounter many financial gaps when they cannot closely monitor the company's spending transactions and cannot collect debts.
CFOs must have strong cost management skills to avoid unnecessary spending. They can also assist in ensuring that the business remains stable despite the challenges in the early stages of operations.
Create a data-driven strategy
One of the other advantages of Startup, small and medium-sized companies today is the mindset of constantly innovating and updating technology, allowing CFOs to easily use financial data and modern tools. to analyze and manage spending easily, effectively and comprehensively. These technologies and financial data are a solid foundation, providing a deeper and more comprehensive perspective on the company's financial situation, helping CFOs build a true long-term financial strategy. effective.
Refer now Comprehensive enterprise expense management technology from Bizzi Vietnam.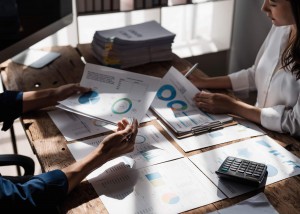 Establish an efficient financial infrastructure
Startups or small and medium-sized businesses easily experience "growth-hacks," growing exponentially in just a month, a week, or even a night. To be able to quickly "bulge" in terms of business, they need a solid financial infrastructure such as: payment process, debt settlement process, advances, personnel costs, financial reporting. main…
Therefore, CFOs need to have a solid professional foundation, comprehensive management skills and specific strategies to build a solid financial infrastructure.
Create a strategy to develop the finance department
If a startup or small and medium-sized enterprise has won the "race for survival" in the first years, it has great potential to grow in scale, revenue and profit in the following years. Along with the company's development, the finance department also faces new responsibilities, expanding its scale and number of employees.
Therefore, CFOs need to prepare a strategy to build the structure of the finance department, orientation and work of each position, work process as well as ready talent resources to recruit when needed.
So, do you choose to become a CFO in a startup or small and medium-sized company? Or will we continue to stick with large corporations?
Join Bizzi to update trends, share experiences, and connect with opportunities for finance and accounting leaders at: 
Follow Bizzi to quickly receive the latest information: